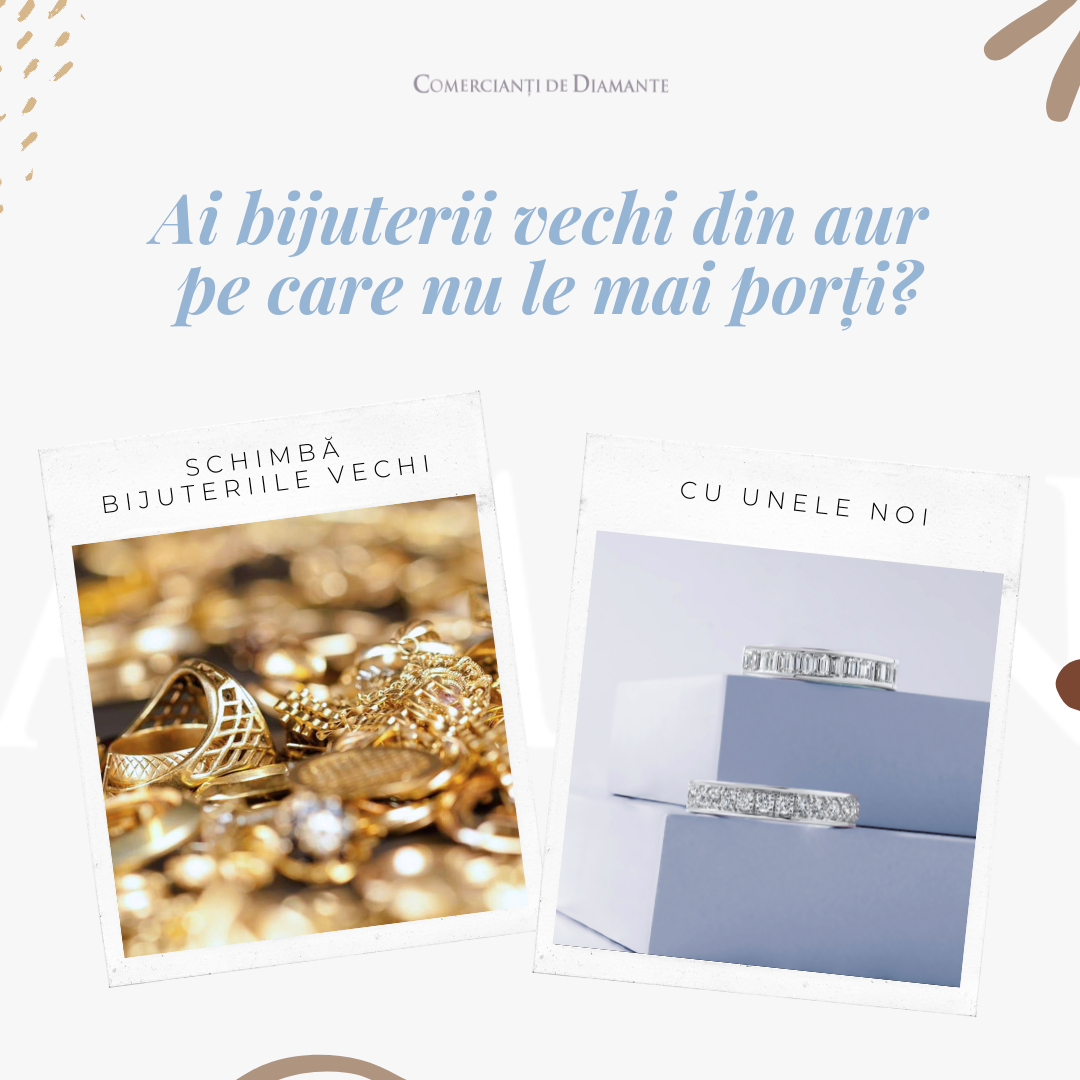 Ai bijuterii vechi din aur pe care nu le mai porti?
La Comercianti de Diamante, primăvara vine cu vești extraordinare!

In urma solicitarilor din partea voastra, am introdus in oferta Comercianti de Diamante un nou serviciu. Incepand de astazi, pentru bijuteriile din aur de 14Kt si 18Kt dăm startul programului de Buy-Back.
Procesul este foarte simplu!


Vii in magazinul nostru cu bijuteriile tale vechi pe care vrei sa le schimbi cu unele noi*. (*produse in Italia la cele mai inalte standarde).

Noi evaluam produsele tale in maxim 2 zile lucratoare in care efectuam testele necesare pentru a afla valoarea reala a aurului pur, (fara pietre).

Iti facem o oferta, iar in schimbul bijuteriilor tale vechi, poti alege noi produse

din oferta noastra

.
Profesionalismul nostru si mediul intim al magazinului, a fost motivul pentru care ni s-a cerut să oferim acest nou serviciu care se dezvolta pe zi ce trece si conoslideaza relatiile uimitoare pe care le avem deja cu voi.

Vrem să te asigurăm că, dacă dorești să iți vinzi bijuteriile vechi din aur, te putem ajuta. Așadar, nu ezita să ne suni și să programezi o întâlnire pentru a începe procesul de Buy-Back.

După cum știi deja, suntem întotdeauna aici pentru a te ajuta să găsești noua ta bijuterie perfectă!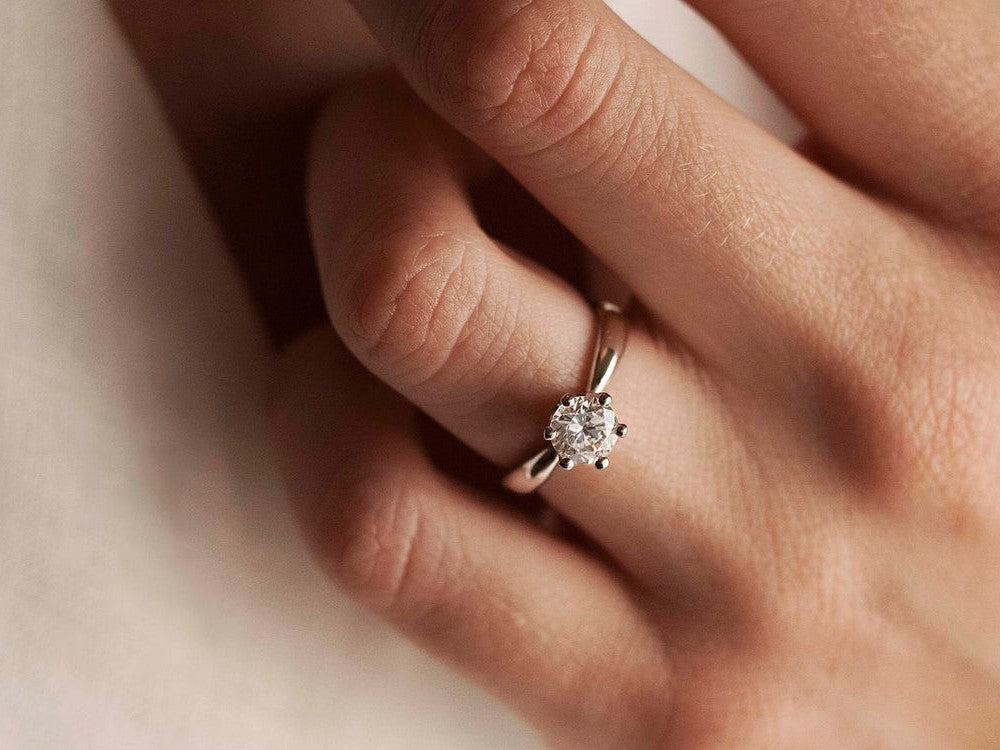 Professional jewelry cleaning is recommended to be done annually, depending on how often they are worn. The consultants at Comercianti de Diamante store have experience in all aspects of jewelry c...
Read more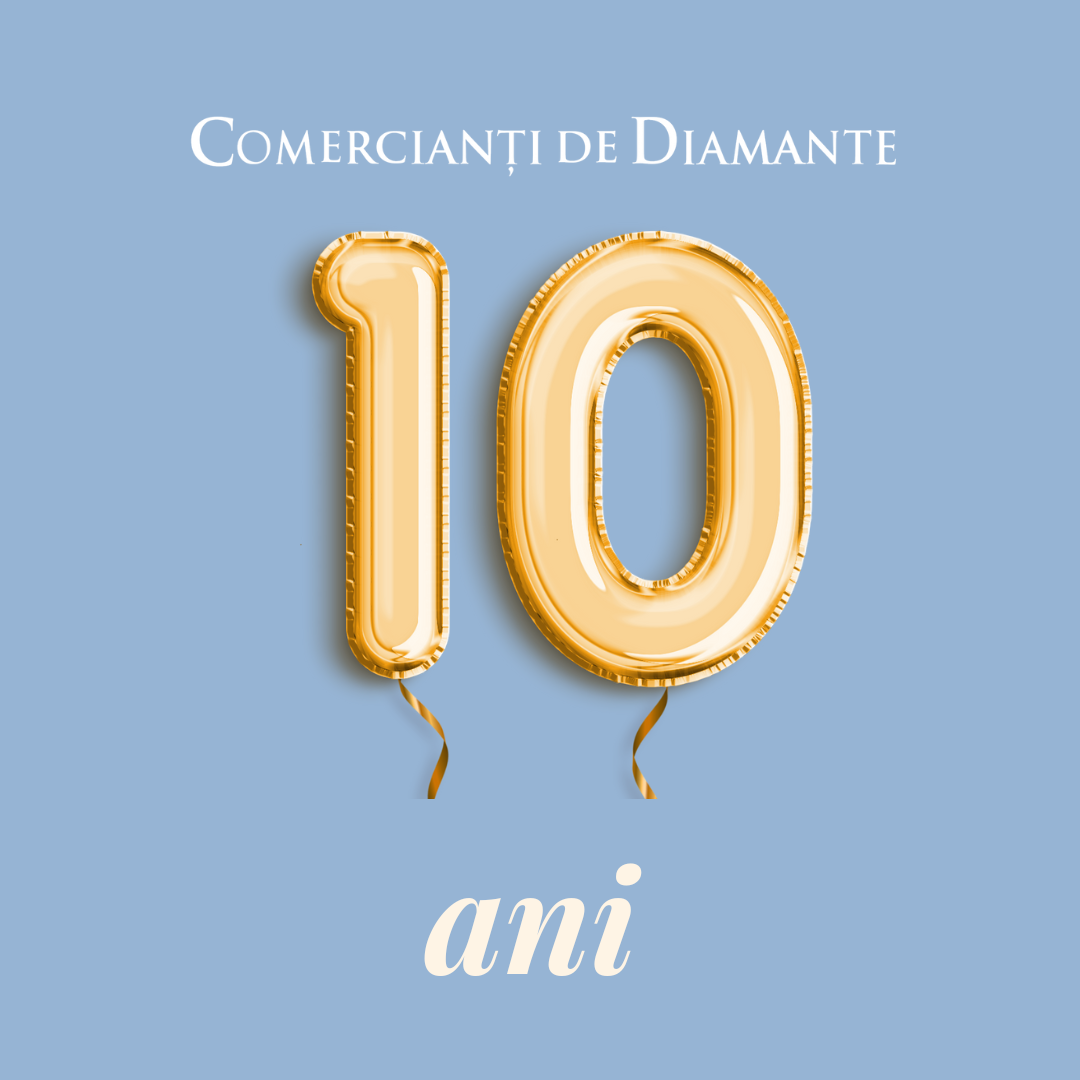 Aniversăm 10 ani de activitate!
🎉✨ Aniversăm 10 ani de activitate! ✨🎉 Mulțumim pentru încrederea voastră! Sărbătorim alături de voi un deceniu de pasiune, frumusețe și strălucire, prin oferte și reduceri toată luna Iunie. Sunte...
Read more